PRODUCT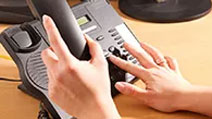 TEL:

0757-27751687

EMAIL:

foshanmuwei@163.com

ADDRESS

Shop 1-2, right side of Lunjiao Woodworking Machinery Exhibition Hall, Shunde District, Foshan City
MX403 Diamond grinder
Product description
Describe
MX402 EDM Top End Grinding Machine Tool is a top end grinding and regrinding equipment of PCD saw blades with a unique design concept. This machine tool uses five-axis CNC and multistage speed grinding heads, can achieve CNC discharge machining of PCD circular saw blades with various gear types.
Control System by Independent Research and Development
Using an advanced industrial computer, a LCD touch screen and an authorized WINDOWS CE operating system, and combining with the EDM grinding five-axis CNC software.
Automatic Turning Compensation
The machining process can be set in advance for turning compensation at one more time during the electrode wheel loss machining process, and all operations are not only convenient and fast, but also improve the precision of the saw blade production, in the machining process of multi-tooth cutters, can be done automatically without any human actions at one time.
Fast and Convenient Operation
The tooth type magazine is enriched and it has an extension function, and the grinding is simple, to minimize the operational difficulties. No need to adjust the tooth spacing and the material thickness, and it has a jumping machining
function.
Power Supply and Intelligent Discharge Gap Control System
Using the innovation thought of PCD special equal energy pulse generator strictly controls the actual discharge pulse width and the pulse gap, to reduce electrode loss and make a uniform machined surface, and combining with the intelligent discharge gap control system can improve the pulse utilization to the best state, further enhance efficiency, precision and finish of the machining. In the machining process, the user can conduct the CNC programming according to actual needs, when starting the automatic machining, the machine tool can do the machining automatically according to the setting of electric parameters and the depth of the rough, medium and finish machining by the user.
Upgraded Drive Technology
Ensuring the power is strong, to reduce the non-machining time.
Machine Tool Parameters
X/Y/Z Axis Travel 100 × 100 ×60 mm
The Rotation Angle of C-axis to the Axis Center ± 45°
The Rotation Angle of E-axis to the Axis Center 0°~ 30°
Manual Sliding Table Travel 150 mm
X, Y, Z Axis Resolution 1 um
C, E Axis Resolution 0.001°
The Machining Precision of saw blades ≤ 0.03 mm
Discharge Efficiency * 0.1 mm/min
Cutting Edge Finish ≤ Ra0.4 um
产品视频:
Related products