PRODUCT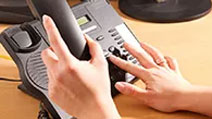 TEL:

0757-27751687

EMAIL:

foshanmuwei@163.com

ADDRESS

Shop 1-2, right side of Lunjiao Woodworking Machinery Exhibition Hall, Shunde District, Foshan City
Special tool grinder
Product description
Describe
Application:
It has the characteristics of universal external grinding machine and cutting tool grinding machine.It can grind the inner and outer surfaces of cylindrical and conical shape, especially the small outer circle and large taper parts. It is also convenient to grind the general tool.
Features:
1.Water Cooling:With water cooling, can get better grinding effect.
2.Accurate:Adopt high precising scale ring and precision guide rail in all adjustable section.
3.The conditioning planer and workbench stroke adopt high precision V-type delicate track, The principle axis angle, grinding wheel lifting and cutter rest are all adjust by worm and gear structures.
4.Maintenance-free:All quick-wear part can dismounting easily, can study by video.
5.Wide application:Can use for all most all size saw blade.And can use at Grinding factory or the furniture factory or DIY at home.
Advantage:
1.High degree accuracy scale rings are installed all adjusting sections to ensure the accuracy of the scale.
2.It can be used for cutting and grinding various kinds of cutting tools, one machine can be used for many purposes, to improve the efficiency of enterprises and save the purchase cost of machines.
3.The function and characteristics of the tool grinder are improved and optimized so that it can grind all kinds of high speed steel and hard alloy cutting tools and unilateral or multilateral cutting tools with the shape of half round Angle or reverse cone Angle.
4.Machines take up less space and are especially suitable for small and medium sized factories with more kinds of work but less quantity
Technical Parameters
Spindle Speed 3300r/min
Grinding Wheel Size 125-180mm
Total Power 0.79kw
Tool Post Stroke 250mm
Overall Dimensions 730x590x1400mm
Related products